SWTOR PvP Season 2 'Piercing the Veil' starts in Game Update 7.2.1 on March 28th and ends on June 20th. Both F2P and Subscribers can participate in PvP Seasons by playing PvP Warzones and Arena matches throughout the duration of the PvP Season.

This guide will go over PvP Season 2's Pass, Progress, Rewards & Achievements.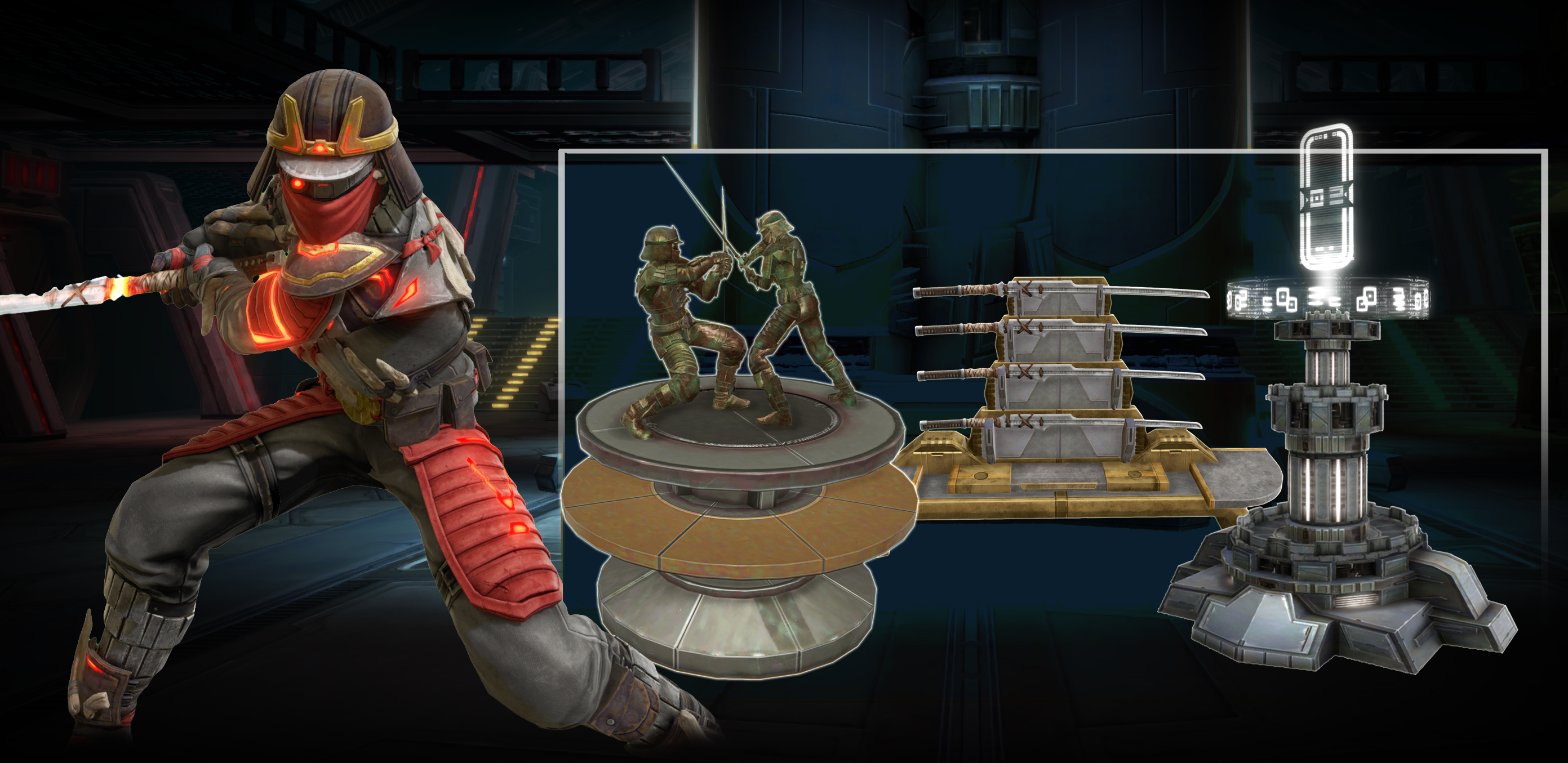 PvP Seasons are a free Battlepass-lite system that offer a variety of Rewards such as Cosmetic Armor Sets, Decorations, Titles and special PvP Tokens that players can use to buy old 'Replica Ranked PvP' items from years prior.
How to Progress the Season
The PvP Pass includes 25 levels spread across 7000 PvP Points you must earn to reach all 25 levels. There is a 1000 Point limit each week, meaning that it takes a minimum of 7 weeks to complete all 25 levels of the PvP Pass.
There are no requirements except being able to play PvP Warzones or Arenas in order to participate in the PvP Season, this means that both F2P and Subscribers can play the PvP Season for FREE.

The Season starts on March 28th and ends on June 20th, meaning you have 12 Weeks to complete the Pass and it's Bonus Achievements.
You can view your PvP Seasons progress by looking at the Login Rewards & Galactic Seasons Window.
You can earn PvP Points by playing both Arenas and Warzones, you earn more PvP Points the more Medals you earn (up to a maximum of 7 medals) as well as winning the Match.
There are also 6 Weekly Objectives you can view in the PvP Seasons Window, you may only complete 4 a week and each is worth 100 points. This means that completing any 4 Weekly Objectives gives you 400 out of your 1000 point limit that week.

The PvP Season 2 Weekly Objectives are as follows:
Arenas Decorated: 100 Points – Earn at least 7 medals in 8 Arena matches.
Arenas Domination: 100 Points – Win 6 Arena matches.
Arenas Combatant: 100 Points – Play 16 Arena matches.

Warzones Decorated: 100 Points – Earn at least 7 medals in 4 Warzones matches.
Warzones Combatant: 100 Points – Play 8 Warzone matches.
Warzones Domination: 100 Points – Win 3 Warzone matches.
If you're looking to improve at Arena PvP in SWTOR to speed up your Season 2 progress, I suggest this guide:
A guide covering the Tactics and Skills of Arena PvP in SWTOR, for all kinds of players looking to improve at PvP.
Continue to the guide.
Season 2 Pass Rewards
A total of 12 PvP Tokens can be unlocked through completing the 25 levels of the Pass. 8 Bonus PvP Tokens can be earned by completing the PvP Season 2 Achievements for a total of 20 PvP Tokens.
Tokens are rewarded in stacks of 2 at the following levels during the PvP Pass: 2, 5, 14, 17, 21, 24.
There are 2 Armor Sets that are unlocked across the PvP Season Reward track: Shadowhand Armor Set & Shadeveil Warrior's Armor Set. These armor sets can be Unlocked in Collections and are considered Cosmetic, only offering a Dye Slot with no mods.
There are also several other Rewards offered throughout the PvP Season 2 Reward Track, including 4 decorations, Title: The Unseen and Title: Mark of the Assassin.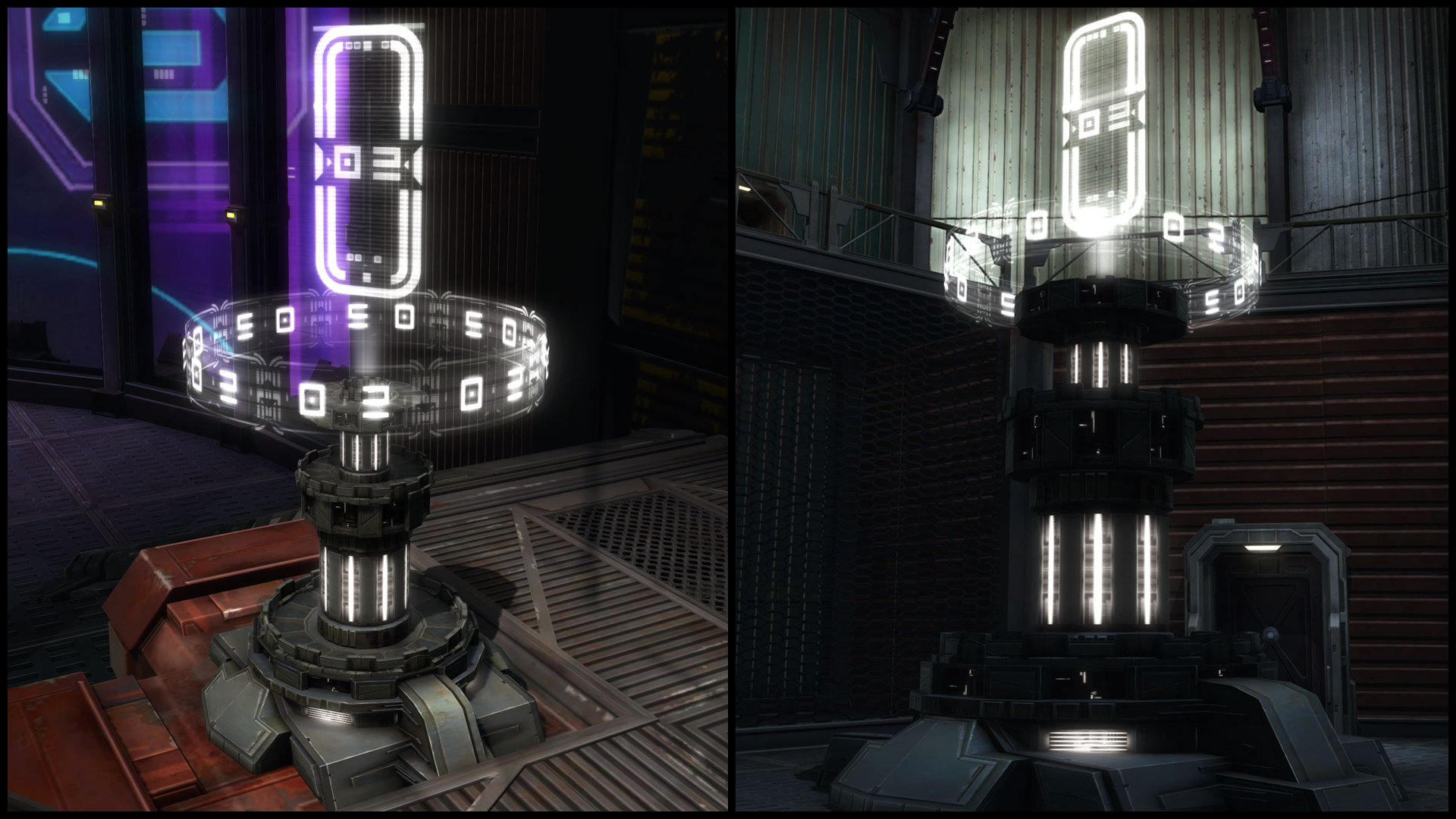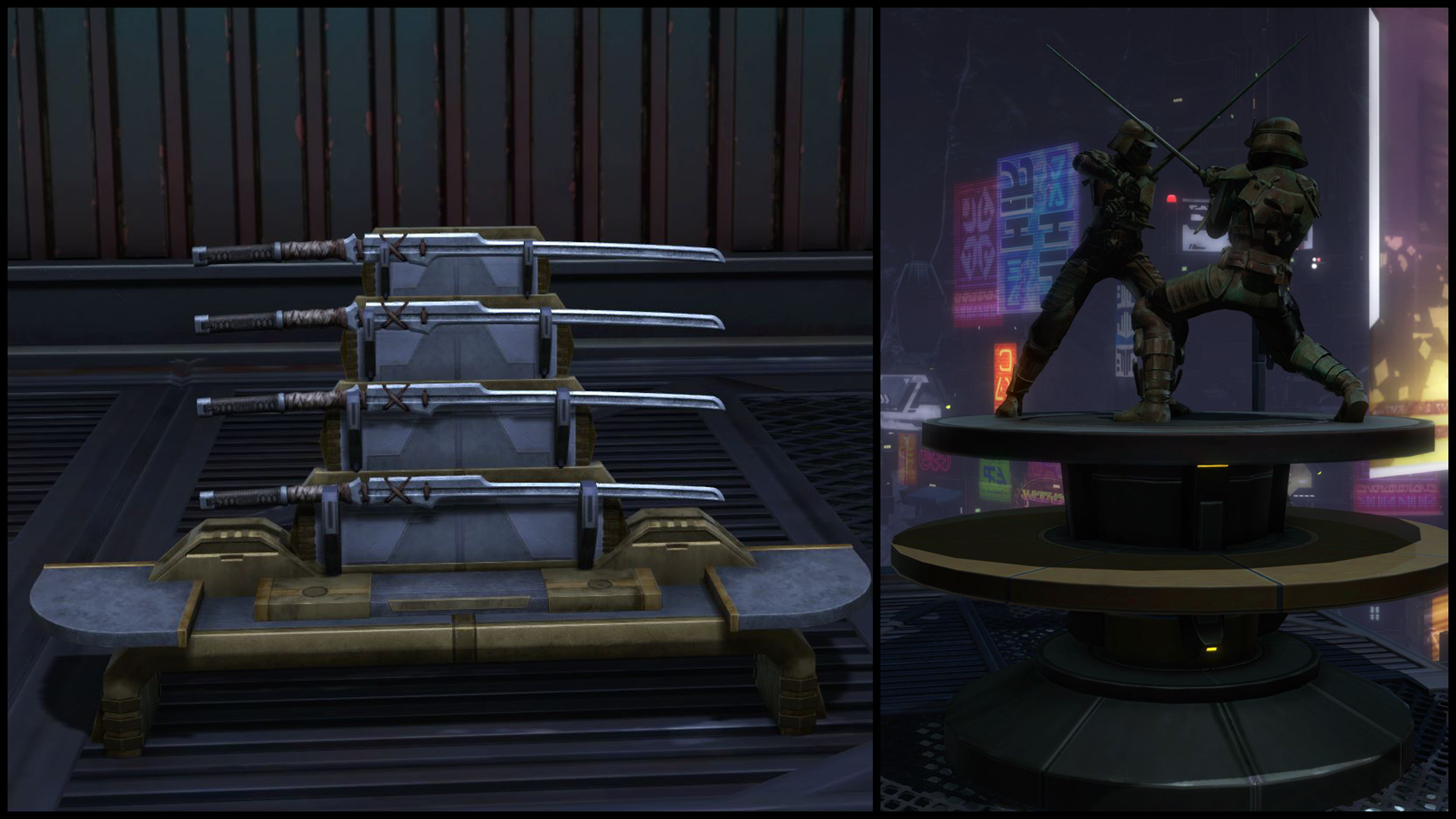 Season 2 Vendor Rewards
Like Season 1, there are 2 PvP Flags and 2 Cosmetic Armor Sets: Shadowfiend & Shadeveil Assassin that can be purchased from the PvP Seasonal Vendor on the Fleet in the PvP Mission area.
After Season 2 has ended, these items will become available on the Giradda PvP Vendor when Season 3 begins.
Each Flag costs 2 Tokens, each Armor Set costs 6 Tokens.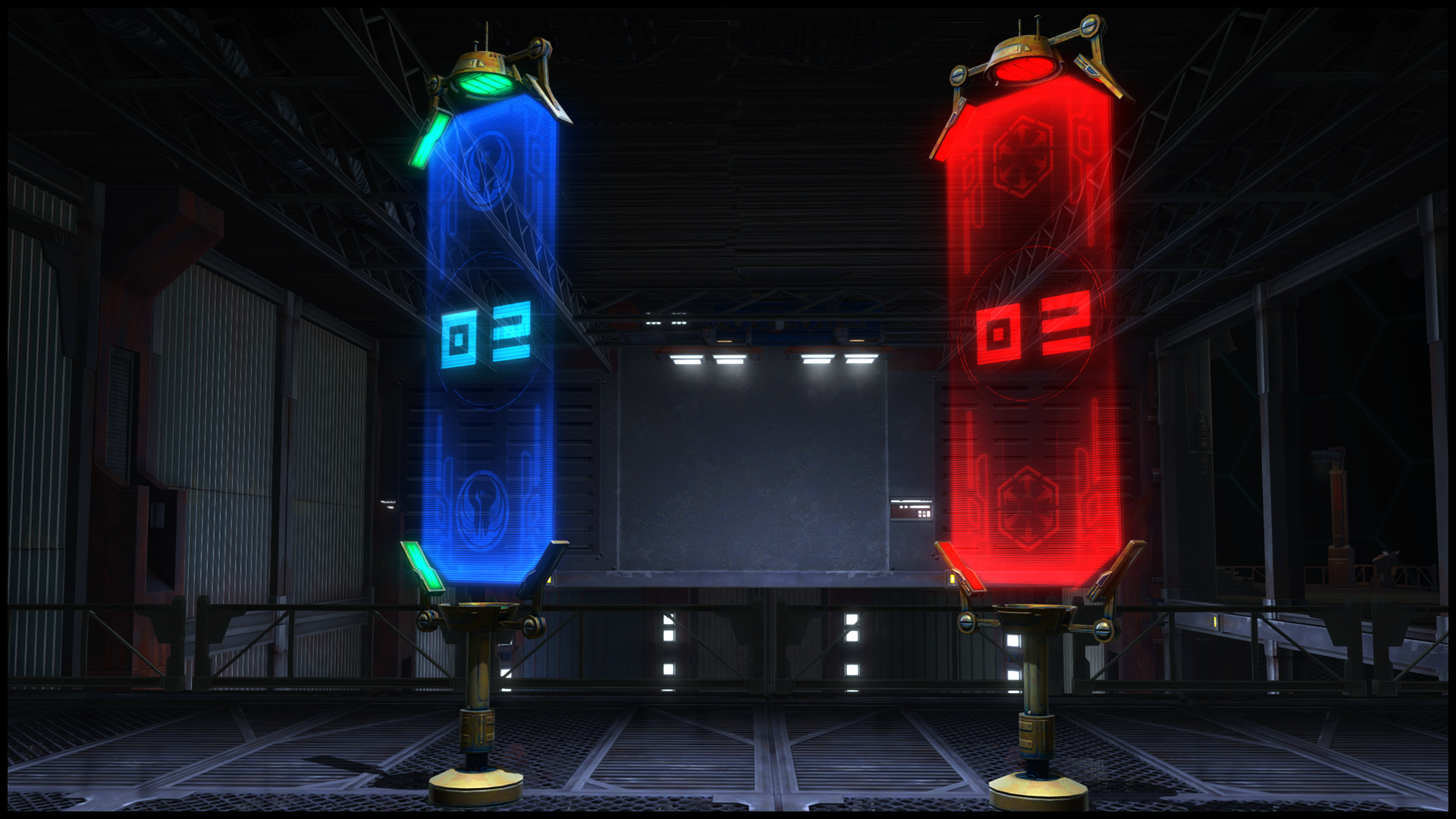 Season 2 Achievements
There are several Achievements that can only be earned during Season 2 of the PvP Season, each one rewards you with Bonus PvP Tokens (up to 8). You can only complete them during PvP Season 2, once the season ends you cannot complete them later.
You can find the Achievements in your Legacy Window (Y), under Player Vs Player. -> General.
PvP Season Two Prodigy: – Complete the Arena Advocator, Warzone Warrior, All-star Medalist, and Finisher Achievements during PvP Season 2.
Reward: Legacy Title, 5x PvP Tokens

Arena Advocator: – Complete "[WEEKLY] Go Berserk!" and/or "[WEEKLY] Time for Pain!" missions 12 times during PvP Season 2.
Reward: 1x PvP Token

Warzone Warrior: – Complete "[WEEKLY] The Spoils of War" and/or "[WEEKLY] Conspicuous Valor" missions 12 times during PvP Season 2.
Reward: 1x PvP Token

All-Star Medalist: – Earn 2000 medals in Arenas and/or Warzones during PvP Season 2.
Reward: 1x PvP Token

Finisher: – Reach Level 25 on the PvP Season reward track during PvP Season 2.
PvP Vendor Rotation
Giradda the Hutt, the vendor that offers PvP Reward items in exchange for PvP Tokens rotates his stock weekly between 4 Groups. This means that if you miss an item you are looking to buy you must wait 3 weeks before it appears again. Each week cycles in order between A, B, C and D before going back to A again.

PvP Tokens do not expire, delete or dissappear between Seasons or between Vendor Rotations, this means you can save your Tokens for as long as you like before buying anything from Giradda.